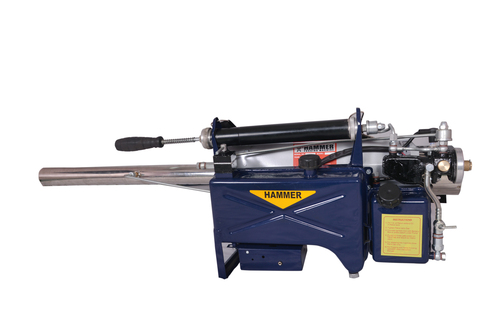 Price And Quantity
16000.00 - 30000.00 INR/Number

1 Number
Trade Information
5 Number Per Day

1 Week

Maharashtra
Product Description
A portable fogging machine is a small, handheld device that is used to create a fine mist or fog of a liquid disinfectant. These machines are often used for spot treatments or for disinfecting small areas that are difficult to reach with traditional cleaning methods. Portable fogging machines typically consist of a tank for holding the disinfectant, a heating element to heat the liquid, and a nozzle to disperse the fog. The user can carry the machine around and direct the fog towards the areas that need to be disinfected.
Portable fogging machines are commonly used in homes, offices, and other small areas to help prevent the spread of infectious diseases. They can be particularly useful for disinfecting areas that are frequently touched, such as doorknobs, light switches, and other high-touch surfaces. However, it is important to note that while portable fogging machines can be effective in killing pathogens, they are not a substitute for regular cleaning and disinfection practices. It is important to follow proper cleaning and disinfection protocols in conjunction with the use of a portable fogging machine to ensure the highest level of cleanliness and safety.
FAQ
1. How is a fogging machine maintained?
Ans - Following 80 - 100 hours of use and before any extended storage, we advise cleaning your machine. Pour all remaining fluid from the fluid tank into a catch bottle after it has cooled. (There is no need to waste good fog fluid.)
2. How long does airborne fog from a fog machine last?
Ans - Depending on the ventilation in the area and the kind of fog liquid used, the fog will hang in the air for a number of minutes.
3. What gas is used to create fog?
Ans - An inert gas (most frequently CO2 or nitrogen) is used in gas-propelled fog machines to propel either mineral oil or a glycol-based fluid into a heat exchanger, where it is vaporised into particles and produces a fog.
4. Devices protected against fog machines?
Ans - Microelectronics and circuit board components may deteriorate if the mist settles on electronic components. As a result, wire insulation may discolour and metal surfaces may corrode.
Enter Buying Requirement Details
Other Products in 'Thermal Fogger' category